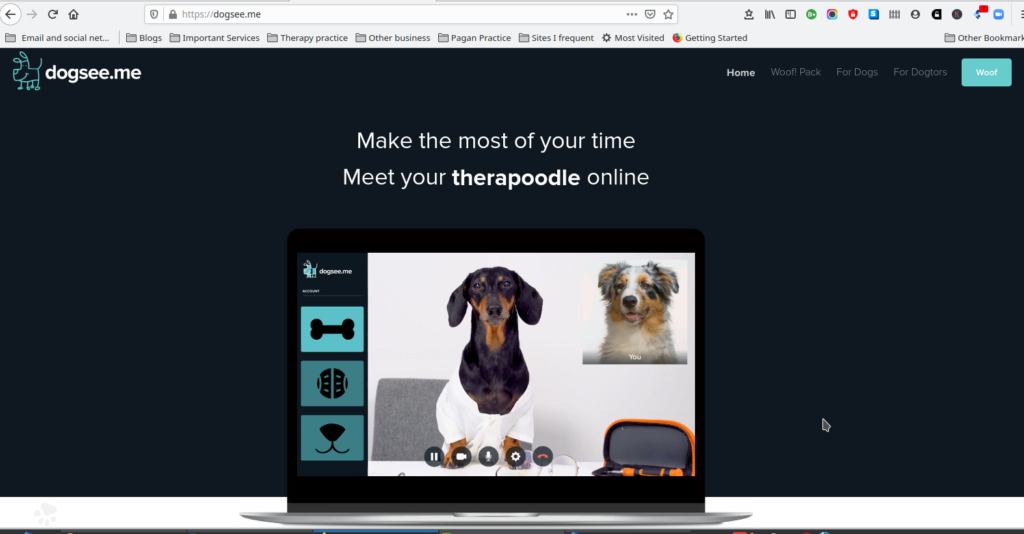 Telemedicine has become a very popular way of connecting both therapists and physicians during the pandemic. It has become a very popular and effective way to address both physical and mental healthcare needs. I myself have switched to 100% online therapy for the time being, and at this point I plan to offer it as an option even when masking and social distancing are no longer necessary. This has become especially useful for a growing number of out of town clients I have. One platform I've frequently used as a backup is Doxy.me. (The platform I use is Spruce Health–I will write about them in another blog post.
On April 1, Doxy.me decided to offer a new telemedicine platform that would appeal to the veterinary sector. of healthcare Dogsee.me. Anyone who has ever had to take a pet to the vet before fully understands the difficulty of trying to get Poopsie or Fluffy to cooperate–especially if a pet carrier is involved. The existence of Dogsee.me reduces the number of veterinary trips necessary.
Even if you don't own a pet, I think you'll find that the Dogsee.me website will have you wagging your tail.