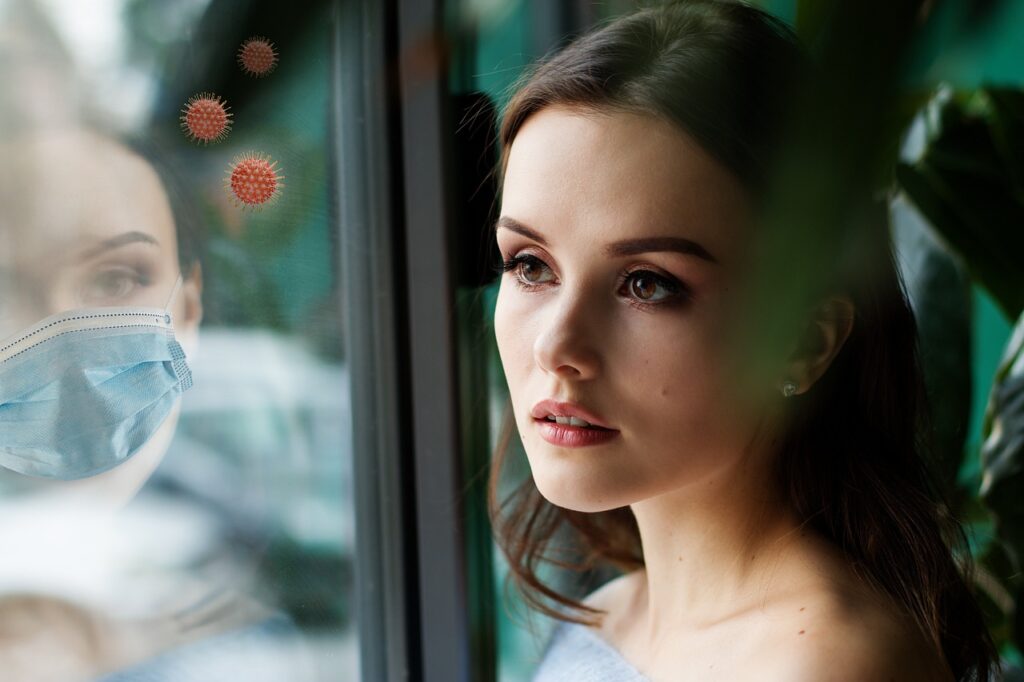 The COVID-19 mental health toll is still significant one year after the start of the pandemic. If you are continuing to feel overwhelmed and stressed by the COVID-19 pandemic and other events since a year ago March, you are in good company.
COVID-19 mental health impact
A Kaiser Family Foundation survey conducted last summer indicated 53% of respondents reporting adverse mental health effects from the pandemic. Another study shows that 4 in 10 adults have felt symptoms of anxiety or depression during the pandemic in 2020, compared to only 1 in 10 adults in 2019. And specific issues reported by adults as a result of the pandemic include 36% having difficulty sleeping, 32% having difficulty eating, 12% reporting increased alcohol or substance use, and 12% reporting worsening chronic health issues. Worry and stress about the pandemic have affected these issues.
And if studies from the 1918 epidemic are any indication, these effects may very well last well beyond the end of the pandemic. One study showed incidences of mental health hospitalization related to the influenza pandemic increasing by an average factor of 7.2 for six years after the pandemic began, even though the pandemic ended about two years after it began.
Then as now, people were dealing with compounding stress from other factors. World War I ended in 1918, with people around the world dealing with the fallout from what was thought to be "the war to end all wars." Today, massive layoffs, the murder of George Floyd, the Black Lives Matter protests, the election, conspiracy theories and the January 6 assault on the U.S. Capitol are compounding anxiety and trauma. And climate change continues to bring about ongoing fires, storms and unusual weather.
Tools for addressing mental health during the pandemic
However, 2021 is a very different era from 1921. We are much more knowledgeable about how the brain responds to trauma and why. We understand depression and anxiety much better than we did a hundred years ago. We can't return to 2019, but we don't have to carry depression, anxiety, and trauma with us for years to come, either. This puts us in a better position to address COVID-19 mental health.
Let's talk about it! Talking with a therapist can help you identify what aspects of recent events have been generating trauma, anxiety, and depression for you. Perhaps you feel overwhelmed. Perhaps the pandemic has brought new stress into your life with family, friends, or loved ones. Perhaps the loneliness, you Then we can come up with a plan to address these things. You will have full input into any treatment plan. I bring my experience and training as a therapist, while you bring your knowledge of yourself. I avoid one-size-fits-all approaches to therapy, as no two people are alike.
For the time being, all therapy sessions are over video, and can be done either on a computer or smartphone. Take the first step in addressing your issues by clicking the button below.
Contact for more info or to make an appointment