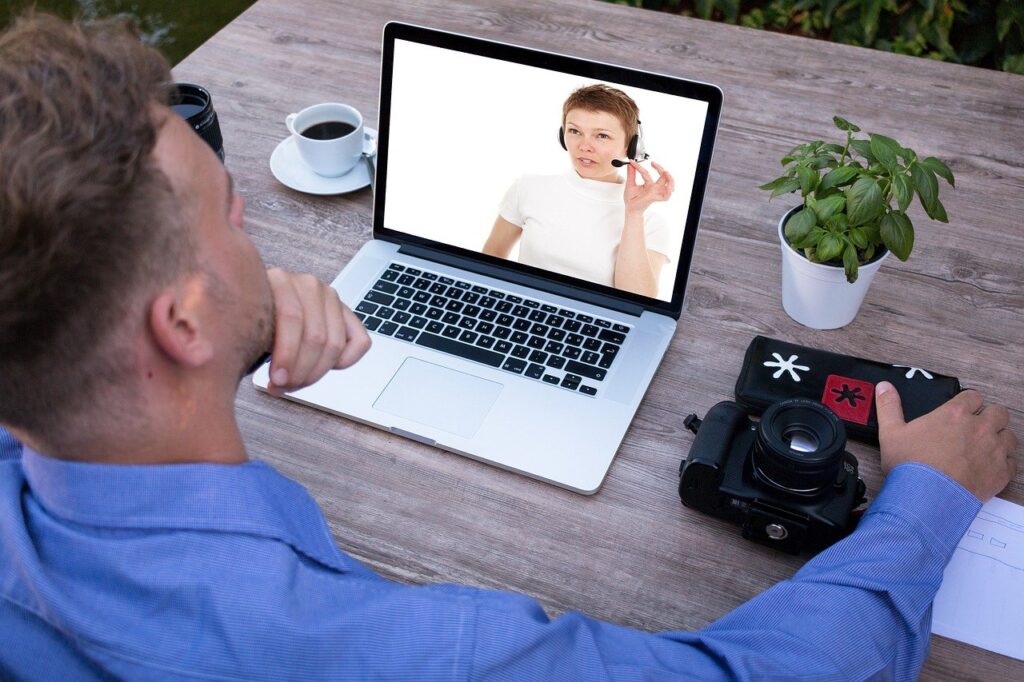 I have just started offering online therapy sessions. I started with one client and it went so well, I want to offer the service to anyone else wanting to receive therapy sessions from me.
I have to admit that I was a bit reluctant to delve into this new technological aspect of therapy. I'm far from being phobic of new technology developments. But new technology developments can often bring both benefits and problems. It's not always wise to hop on the latest trend, technological or otherwise. I think that it's important to step back and observe the impacts of the technology and evaluate.
I think the geography of Wisconsin has me thinking differently about online therapy than before. Wisconsin is a largely rural state, and here in Madison, people often commute from far away for jobs and other services. I had a job here where the person in the cubicle next to me commuted 45 miles each way daily from Dodgeville. Another person in the department commuted 45 miles each way from Beaver Dam. I even knew someone who commuted 71 miles each day from Platteville . This is the reality that many people in Wisconsin deal with every day. Plus, I have even had clients in Madison who have had a difficult time getting to my office on Madison's west side due to lack of a car and a public transportation system that doesn't serve all areas of the city well.
I recently took on a new client who travels about 1 ½ hours each way to see me. They were seeing me every other week. Recently, they asked if they could have sessions every week, with alternate sessions being over video chat. How could I say no?
Before our first session, I decided to do some research. I knew that Skype had some security issues, https://www.comparitech.com/blog/information-security/is-skype-safe-and-secure-what-are-the-alternatives/ and I didn't want to put my client in a position where their privacy could be violated. Then I found the website Doxy.me and was impressed with what I read. Doxy.me is an online platform designed for all sorts of online health-related and medical consultation. They say they are HIPAA compliant and don't keep copies of the sessions. I also like that no one has to download anything, unlike services such as Skype. Each practitioner is able to create a page on the doxy.me site. Clients can register and the site will notify the practitioner that their client is waiting for them. I found the connection to be remarkably clear.
My first session with a client on doxy.me went quite well. I think it helped that I'd had a number of in-person sessions with them prior to our online session and already had a well-established counseling relationship. Some people have argued that people might actually feel more comfortable opening up to their therapist online than when their therapist is in the room with them in person. I don't know if that's true or not—it may depend on the person, the relationship and the circumstances.
For now, I am going to recommend that any online sessions be accompanied by in-person sessions. I still believe in-person sessions, at the very least, offer something different from video sessions. I am going to continue to closely observe this technology and solicit feedback from my clients to see how well it goes.
But if traveling to my office creates great difficulty, let's talk. I am open to all suggestions.